The MC9190 and successive models have evolved over the years as mobile and barcode technologies have advanced.  Users of the MC9190 are familiar with its rugged design for maximum endurance from the harshest environments.
When introduced, the Motorola MC9190 mobile computer offered the very latest in scanning technology delivering high performance using its omnidirectional scanning. It is a class leading rugged device resulting in legendary reliability.
The MC9190 has a unique imager scan engine which allows you to scan 1D and 2D barcodes that are damaged or poorly printed. This unit was originally created by Motorola but Zebra purchased this division of Zebra many years ago and offers many other models based on the MC9190 platform.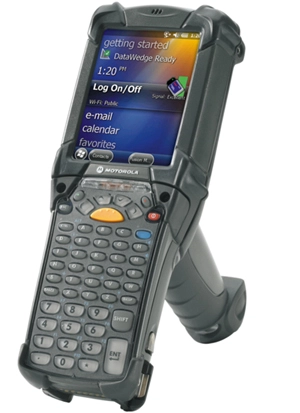 MC9190 Model Evolution
Beginning with the Symbol brand, later becoming Motorola, and now Zebra, the MC9190 and its current version, the MC9300, represent the pinnacle of barcode technology.  The team here at Inventory-Pro.com is an expert on servicing, supporting and replacing each of these scanner models.
MC9190 Replacement Parts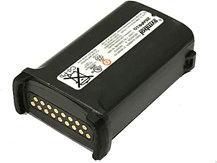 MC9190 accessories such as replacement batteries are readily available to extend the life of your scanner.  Contact us today or place your order online for fast delivery. Our curated list of commonly replaced items can be found below. Call now 800-428-8643 to order or visit pandabarcode.com
MC9190 Repair Services
Making it easy to repair your MC9190 is our specialty.  Our flat rate repair offering makes it fast to process your scanners so they are returned to the shop floor quickly.
Minor Flat Rate Repair Service Includes
Touchscreen
Backup Battery
Speakers
Trigger
Reflash Operating System
Firmware Upgrade
Major Flat Rate Repair Service Includes
Scan Engine Replacement
Keypad Replacement
Assembly Replaced
Main Logic Board
Rent MC9190 Scanners
MC9190 rental scanners are available for short periods such as one week or long-term such as multiple months.  Generally, our scanners feature the alphanumeric keypad with TE software and a choice of scan engines.  MC9190 rental scanners are in stock and ready for rent.
Refurbished MC9190 Scanners
Refurbished MC9190 scanners are an inexpensive option to extend the life of your scanner investment until you are ready to replace all units currently deployed.  We stock several models for fast shipping.
MC9190 Replacement Scanners
The MC9190 scanners have been replaced with the Zebra MC9300 scanner which features the latest and best technology available today.  The MC9300 features the latest Android operating system and a long-range scan engine yet it is a familiar design which makes it easy for users to adopt with minimal training.
Trade In Services
Are you ready to trade in your Motorola MC9190 scanners?  Contact us about equipment you are considering to trade in for new equipment.  Inventory Pro can help you get the best value out of your old equipment as well as get the best value for new equipment.  We are interested in your old mobile computers, scanners and printers in working condition.  Brands such as Intermec, Motorola, Zebra and more are always in high demand with our customers so we can be especially competitive with trade in offers.
Need pricing? Got a question?
Send us a message and we'll respond as soon as possible.